Birthdays, Weddings & Festivities…
Well it's been a lot of hard work but Lidgerwoods Accountants has now been in business for three years. On 2nd December 2010 we opened for business in Stanley Street Wodonga with a few PC's, a couple of desks and shelves, and a small bunch of very loyal clients. Three years on and most things have doubled in size, more staff, more desks, more shelves, more PC's and lots more clients.

It's also been a crazy personal six months since our last newsletter and attached is a small list of what has been happening to the team here:
Sophie finally got married in November to Rob (see below) – had a great party
Marc turned 40 in September – had a great party
Kate finished her first year of University successfully in November – had a great party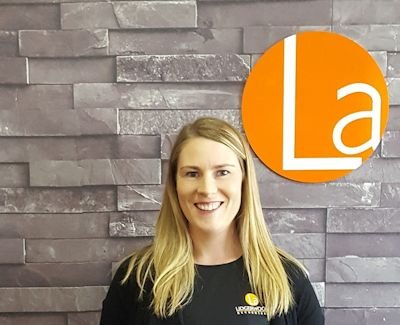 We'd again like to thank our loyal clients for making our accounting firm what it is today. We enjoy coming to work to look after you all, and we know there are many more years ahead – after all you can't avoid taxes, you can only lower them.
A few articles are attached to this newsletter that may be of interest to you – tax is always changing unfortunately.
We are this year closing the office for a few well-earned weeks off over the Christmas Break from 19th December 2013, but will all be back on deck on Monday 6th January 2014. So stay safe over this time and you too enjoy the festive season.
Please Note: We will be closed for Christmas 2013 from
5:00pm Thursday 19th Dec 2013
and reopen 9:00am on Monday 6th January 2014


The team at Lidgerwoods Accountants wishes you a
Merry Christmas and a Happy and Safe New Year!
Are you sure that your 'independent contractors' are not 'employees'?
Two recent cases have highlighted how important the distinction between 'independent contractors' and 'employees' is:
in one case, it was held that a plumbing business did not meet its superannuation guarantee obligations in respect of five of its plumbers that it had treated as independent contractors; and
in a case between a taxi driver and the owner of the taxi, the Fair Work Commission held that the relationship between them was one of employer/employee, and therefore the unfair dismissal laws applied to their relationship.
As a general proposition, an independent contractor provides personal services whilst working in and for his or her own business, whereas an employee provides personal services whilst working in the employer's business.
Editor: This is a massive ticking time bomb. The ATO wants us to be all employees, whereby employment law applies, including superannuation and workers compensation coverage for all 'workers'. And the ATO have far better revenue collection from taxes on employment, rather than from business tax earned by subcontractors. This can only get worse when 'subcontracting' is further reviewed with more and more litigation currently underway. Lidgerwoods suggest that you contact our office to discuss your personal situation if you feel it may apply to your business or yourself as a subcontractor.
What does tax look like under a Coalition government?
Now that the Abbott government is settling in, it is worthwhile to look at their promises and the commitments that they made in the run-up to the election.
Here's a rundown on some of the more important commitments, although many don't have effective dates:
Self education expenses: There will be no $2,000 cap on self-education expense deductibility.
FBT and cars: The statutory formula method for car fringe benefits will not be abolished.
Company tax rate to be cut to 28.5% from 1 July 2015.
No changes to the GST rate before the next election – although a proposed Tax Reform White Paper may cover possible GST reforms.
Abolish the carbon tax.
Abolish the mining resource rent tax (MRRT).
Discontinue the tax loss carry-back measure (linked to the MRRT).
Introduce a 1.5% levy on companies with taxable incomes above $5m to fund a Paid Parental Leave (PPL) Scheme – from 1 July 2015 – and give mothers six month's leave based on their wage (capped to an annual $150,000 salary) or the national minimum wage (whichever is the greater), plus super.
The superannuation guarantee will increase from 9% to 12%, but will be delayed by 2 years, so that the 12% target is achieved in 2021 rather than 2019.
CLIENT ALERT – urgent, urgent urgent !!!
Discontinue the small business instant asset write-off (currently $6,500).
Remove accelerated depreciation for motor vehicles for small business (currently $5,000).
Editor: All of the above issues are proposed only, and at Lidgerwoods we do not normally like to advise our clients of proposed tax changes, but the final remaining issues are critical and are confirmed to be implemented on 1st January 2014 if it goes ahead – thus consider bringing forward proposed asset purchases before the end of 2013. Please contact Lidgerwoods Accountants to discuss further if you are considering purchasing any assets in the near future as it could have big tax implications for you.
ATO's 2013-14 Compliance Program
As usual, the ATO has released its annual Compliance Program, and following are some of the main 'highlights' that will attract their attention in the coming year, including:
High work-related expenses claims, particularly those made by:

building and construction labourers, construction supervisors and project managers; and
sales and marketing managers;

Wealthy individuals and people who may be using secrecy jurisdictions (i.e., tax havens) to avoid paying tax;
Employers who intentionally try to avoid their tax and super obligations by improperly treating workers as contractors rather than employees;
Small businesses that overclaim concessions, attempt to hide income and operate in the cash economy, and claim CGT concessions they are not entitled to;
Businesses with outstanding returns, particularly trusts, partnerships and companies and entities with privately owned groups;
Fraudulent phoenix activity, particularly by property developers; and
SMSFs that misuse the concessional tax environment deliberately or unintentionally.
The ATO has also advised that they investigate every time an employee tells them that their employer has not paid their superannuation guarantee entitlement. The ATO will also specifically audit employers in the cafes and restaurants, carpentry services, and real estate services industries, due to these industries presenting a higher risk of employers not complying with their superannuation guarantee obligations.
In addition, more than 640 million transactions are reported to the ATO annually from sources such as banks, share registries, employers, merchants, states and territories and other government departments, and the ATO uses this information to detect people trying to avoid their tax and superannuation obligations.
Editor: Lidgerwoods has in the past year again had several circumstances of increased ATO scrutiny, review and audit. We strongly urge clients to review the Accountancy Insurance offer that we sent to all clients recently. By taking up the offer, you will then be covered for such review and audit by the ATO, or other government department – without incurring any direct cost from our office to act and resolve the issues raised by the ATO. If you are uncertain as to whether you should take up the offer or not, please call our office to discuss.
The ATO on work related expenses
With $18 billion in work-related expenses (WREs) being claimed each year, the ATO says that it will focus on occupations with a pattern of large or rising claims, as well as claims which do not fit the pattern for a particular occupation.
What's new this year?
This year the ATO is writing to around 218,000 people employed in the following occupations:
building construction project managers and supervisors;
building construction labourers; and
sales and marketing managers.
Travel to work claims
Many building construction labourers drive a vehicle to work each day.
If they can prove they have had to carry bulky equipment then this travel becomes a deductible expense, as long as:
they can verify that their employer requires them to carry such equipment as part of their job; and
there is no alternative storage solution at the workplace. If the employer does provide secure storage, then no deduction.
Please contact Lidgerwoods if you would like to discuss your personal situation and tax claims.
Spike in email scams
The ATO is warning taxpayers to protect their personal and financial details following a sharp spike in reports of tax-related email scams.
Since June, reports from the public of 'phishing' scams have quadrupled from 3,586 to 15,441 compared with the same period last year.
"While the public is reporting scam emails to the ATO in increasing numbers, scammers are also becoming more sophisticated in the way they trick taxpayers into handing over their personal details," Tax Commissioner Chris Jordan said.
"We advise people to be vigilant of emails that mimic the ATO's online publications. Think very carefully before clicking on links and attachments in emails or on social networking sites.
"The ATO will never send taxpayers an email asking them to confirm, update or disclose confidential information including your name, date of birth, home address, passwords or credit card details."
Editor: Please be vigilant in reviewing any email you receive from any person or source, as the consequences of inadvertently opening infected attachments san be costly and frustrating. The newest types of ransom viruses, which lock your files and demand payment to gain access to them again, are particularly bad. If you need assistance with removing a computer virus or repairing the damage it has caused, please contact our IT referral partner blue DIGITAL for assistance.
Please Note: Many of the comments in this publication are general in nature and anyone intending to apply the information to practical circumstances should seek professional advice to independently verify their interpretation and the information's applicability to their particular circumstances
Lastly we welcome your feedback. If you found this E-Newsletter very useful (or not?),
we'd appreciate your feedback either way.
MARC, SOPHIE & KATE - 'The Team' at Lidgerwoods Accountant