JobKeeper 2.0 Special Update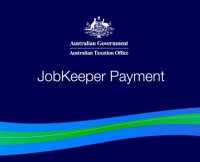 Thursday 1st October 2020
The Federal Government has only recently legislated extensions to the JobKeeper system, and ALL of our clients need to be aware of what is happening in this very unique space.
Our office is here to help if you believe that you are entitled to the JobKeeper payments – this relates to both for our business clients and our personal tax clients.
For our business clients, we have been assisting you for the last six months to ensure that this system is administered correctly. Many of you have been managing this process yourself, and some of our business clients did not qualify in the first instance to enter the JobKeeper system.
For our personal tax clients, many have been recipients of these payments from their employers enrolling in the system. If you are not yourself a business client, we ask that you keep in regular contact with your employer to see if they qualify for JobKeeper currently and if they will be eligible moving forward.
The Team here at Lidgerwoods trust that you are all keeping safe and healthy, and we are here to help if you need our assistance. Our office door is still closed, we are not seeing anyone face to face, and some of our staff are working from home, but we are all still here to help you during office hours (via phone, email or online means) to guide you through this truly unique and unusual health and economic situation. Please be patient with us at this time too, as we are currently still inundated with enquiries and questions.
The attached is a very detailed synopsis of the system, and we understand that this will be very difficult for some to interpret, so please just contact our office if you have questions regarding this complex system and how it may relate to you.
We are with you, and we are all in this together.
The Lidgerwoods Team
Marc, Sophie, Sharon, Louise, David, Darcy & Kylie